"
From the ashes, we will rise.
"
— Bill Cadogan
The Second Dawn is a Doomsday Cult, that was founded by the cult leader, Bill Cadogan, before the Nuclear Apocalypse.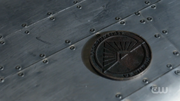 The Second Dawn was founded by a man named Bill Cadogan, who believed that the apocalypse was coming and wanted humanity to survive. Cadogan built a bunker that can save approximately 1,200 people.